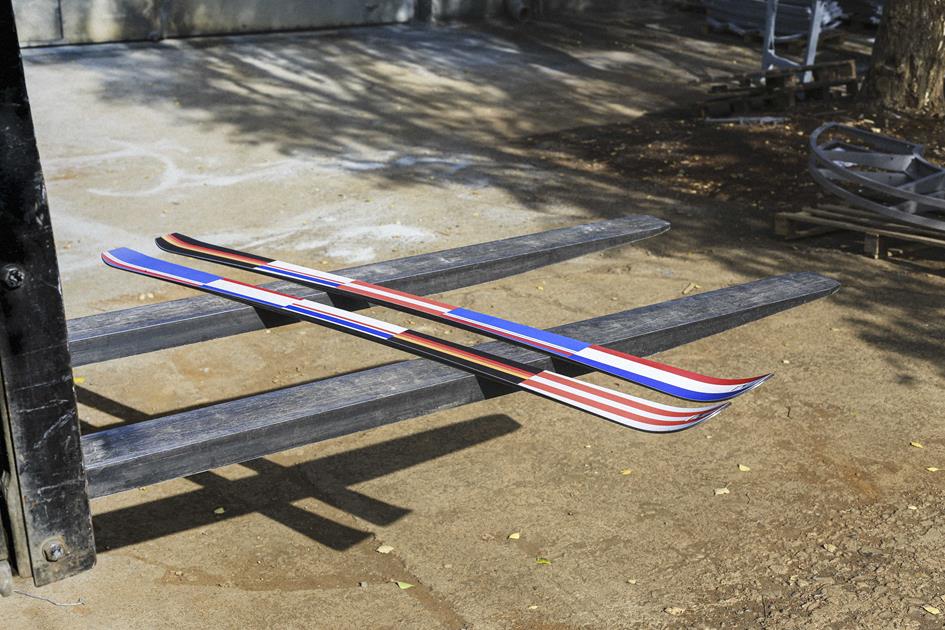 Have you ever cared for the look of your skis? We have. That is why we started to design our own skis. For this year we have prepared a novelty - Pa®azit. The Pa®azit is a throwback to the analogue era of the 1980s, when each of the world's brands had its own unique look. A decade later, the look disappeared in a flood of digital graphics. The Pa®azit skis are a tribute to the legends. Can you recognise any of them?
An interview: With Pa®azit to the analogue era.
Egoé art director David Zezula is behind the design of Pa®azit skis. David believes that under the influence of computer graphics, the modesty and professionalism have vanished and not just from sports equipment.
How many skis have you had in your life? Which ones were your favourite?
Not that many. The first were children's skis with strap bindings, of course. Then Artis Monzun with safety binding Gertsch and then the western goods. Elan, Völkl and so on. My favourite skis were Elanky Swing because they were my first real skis.
How did you get the idea to design skis? Is there so little in the market?
On the contrary. However there are just very few skis I genuinely like. The first skis Kontura by Egoé were designed as an accessory to the camper conversion kit launched in winter. Only after that, we realised that we could design more skis, also thanks to the Lusti company.
What is the influence of computer graphics on the look of skis?
Some would say, that it is just a tool in the hands of a designer, just like a pencil. The start of computer graphics in the 90s significantly influenced the graphics of sports equipment - and not just sports equipment! The modesty and the professionalism have vanished too. Anybody could be a designer. That changed the graphical design world and the trend has lasted until this day.
Parazit is a colourful ski. What do you see in it?
The Pa®azit skis are a tribute to the old ski brands and their visual art from the analogue era, from the time before computers. It is a collage made of graphical patterns of various famous skis of legendary ski brands from the 70s and 80s. All of the beloved designs from the past on a set of contemporary skis.