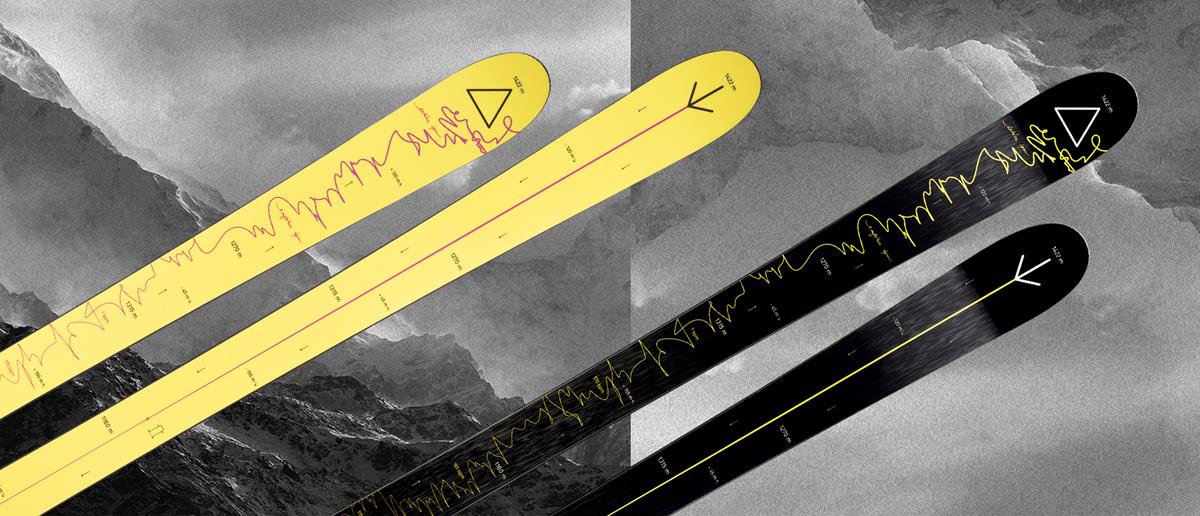 A downhill ski perfect for all conditions. With this ambition in mind, the newest addition to our skimo collection was created. Beat 87 is aimed at those who prefer faster and more challenging skiing downhill, yet they require reasonable weight when getting uphill.
The torsional stiffness has only a slight impact on its weight. With a length of 167 centimetres and a width of 87 millimetres, we managed to reduce the weight to 1 209 grams. Beat 87 has a wooden core made of paulownia, the sandwich structure also contains glass fibre, carbon reinforcements and a titanium power plate. The side panels are made of ABS plastic.
Beat 87 skis are available in yellow and black versions. When it comes to the graphical design, Beat 87 is a proud member of the Beat family. The curve on the left ski represents the way up or the heartbeat. The straight line on the right ski illustrates the carefreeness, freedom and pure adrenalin experienced on the way down.